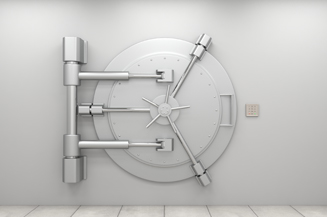 Rochester CVS Customers
Login to the Secure CVS Web Application
Reduce Vault Liabilities and Gain Operation Efficiency
Rochester Armored Car's Cash Vault Services (CVS) help reduce risk, improve efficiencies, and lower costs, especially when coupled with ATM or Armored Transportation Services
As a Cash Vault Services customer you receive:
Secure currency and coin storage
ATM Cash Order Preparation / Residual Verification
ATM/ITM Deposit Verification
ATM Off Premise Emergency Inventories
Branch & Commercial Change Order Preparation / Deposit Verification
Currency Breakdown and Consolidation for Financial Institution Branches and Federal End Points
How It Works
You establish & manage the inventory levels.
Bank admin utilizes our Secure CVS Web Application for viewing/downloading of all ordering and depositing activity.
Branches & Commercial locations can utilize our Secure CVS Web Application to place orders and view deposits.
Branch orders in full strap and full box increments.
Commercial orders down to the bill and full roll for coin.
Simplify with our online application
All CVS customers have free access to our Secure CVS Web Application that offers even more ways to reduce costs and save time. Key benefits include:
Eliminate manual entry thanks to file transfer capabilities.
Access to a variety of exportable reports at your fingertips.
The ability to set reoccurring ATM orders and update ATM load amounts in just a few clicks any time of the day.
Know exactly what's happening with your account any time of the day. With the system reporting live transactions you can see information populate as we process your order.