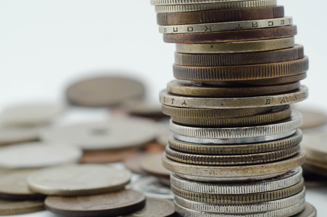 Simplify Operations with Rochester's Coin Services
One of the greatest conveniences Rochester offers our customers is handling coin. As a Coin Services customer you no longer have to invest in expensive coin machinery, you free up valuable work space, and you can minimize operating costs. With Rochester handling your coin, you know your exact cost per wrap and can actually make money on coin you sell to customers.
Committed to Excellence
The Federal Reserve's manual of operation procedures is the foundation for all of our coin wrapping facilities. Following those procedures ensures a consistency that benefits all of our customers. All of our coin facilities are strategically located to be able to offer low-cost wrapping throughout our service areas.
We currently have five locations that provide coin services for the Federal Reserve:
Iowa City, Iowa
Des Moines, Iowa
Omaha, Nebraska
McAllen, Texas
Fargo, North Dakota
Rapid City, South Dakota
Sioux Falls, South Dakota
Rochester, Minnesota
How It Works
You establish and manage the inventory levels for circulation through our Armored Transportation Services.
Rochester processes your order and delivers the paper-wrapped coin in sturdy packages for easy handling and storing.
In this new era of so many different types of the same denomination, we can help meet those special requests for branch orders.
Bank admin utilizes our Secure CVS Web Application for viewing/downloading of all ordering and depositing activity.
Branches & commercial locations can utilize our secure web application to place orders and view deposits.
Simplify with our Online Application
All Coin Services customers have free access to our Secure Web application that offers even more ways to reduce costs and save time. Key benefits include:
Eliminate manual entry thanks to file transfer capabilities.
Access to a variety of exportable reports at your fingertips.
Know exactly what's happening with your account any time of the day. With the system reporting live transactions you can see information populate as we process your order.