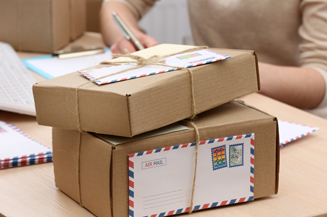 Get It Done Right.
Does your business have time-sensitive deliveries that need to arrive at the right place at the right time? Rochester's Courier Services is a cost-effective solution. This services provides the safe delivery of various items and packages that are important to your business, but don't necessarily require armored transportation. Inter-office materials, small packages, mail, and medical shipments are just a few examples.
Rochester's Courier Services provide:
Peace of mind. You can rest easy knowing that these important materials are being handled and delivered according to your special needs.
Uniformed couriers for the extra protection you want. All couriers undergo extensive background checks.
Local, same-day delivery.
Potential savings. Courier Services coupled with Rochester's Armored Services, create a complete handling of transportation needs which results in lower costs to our customers.
How It Works
Rochester will work with you to learn the type of delivery service you need.
From there, we will establish a schedule that achieves your goal.
With our extensive insurance program, you never have to worry. Special insurance provides coverages for reconstruction, general liability and auto coverage.