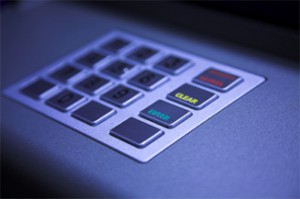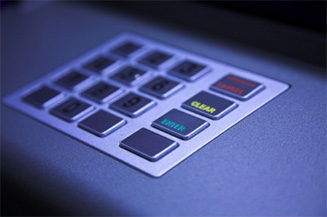 It's been nearly three months since COVID-19 forced United States banks to quickly implement their business continuity plans. Almost overnight banks were forced to operate differently and to rethink how they interact with customers.
During this unusual time, banks have been forced to find alternative ways to serve customers and to tackle tasks that were once typically done in a branch. As banks closed their lobbies, ATMs became one of the main touchpoints for banks to serve customers. The ATM Industry Association (ATMIA) recognized early on that ATMs were going to be vital during this crisis, quickly diffusing concerns about the safety of currency.
The right partner
With the right armored car or Cash-In-Transit (CIT) partner, the pandemic became an opportunity for banks to use their ATMs to shine bright for their customers. In order to do this though the CIT partner must be agile enough to adjust to the bank's needs during a crisis. With some banks recently experiencing record high dispensing days, it is essential that their CIT partner  is able to work quickly and closely with them to be ensure ATMs are stocked and ready for customers. Banks who outsource cash vault management are  experiencing the benefits that come with it during this strange time.
Benefits of outsourcing cash management
Banks that outsource their cash preparation and processing to a CIT are experiencing more than a chance to continue to serve their customers well. When a bank chooses to outsource their cash preparation and processing to a CIT, they automatically enhance their business continuity plans, adding a layer of protection and peace of mind. Essentially if a CIT handles a bank's cash vault management, a bank can close the branch without impacting the customer at all. The CIT has it all covered, prepping the cash for the ATM, delivering it, loading it, and processing it. The branch can close down and the ATM can remain completely unaffected.
Extra guidance
Having a CIT and cash vault management partner that can work with a bank's changing needs is essential, especially in a crisis. In many cases, CITs can offer expertise and guidance during tumultuous times, helping banks and retailers navigate these unprecedented times. For example, Rochester recently noticed banks were backing off coin orders. Rochester responded by reaching out to Cash Vault Services customers to remind them that with the pandemic stimulus checks coming their way, they need not only currency, but also coin.
So what's next for the banking industry?
A May 1st article on MobilePaymentsToday.com, stated that top banks have been using this time to think about branch operations and how customer engagement may be forever altered. "Some top U.S. banks are working internally to relaunch – and rethink – branch operations as the country begins to emerge from the ravages of the COVID-19 pandemic," the article stated.
As COVID-19 continues to change how businesses operate, one lesson that Rochester hopes is emerging for banks and retailers is to carefully consider the benefits its CIT partner offers, like cash vault management services. In good times, outsourcing cash preparation and processing helps reduce risk and increase efficiency. During a crisis like COVID-19 it gives banks and retailers a chance to continue to serve their customers well.