Recently Rochester successfully completed a Cash Visibility (CV) pilot that included a Rochester customer, Rochester's fintech partner, Morphis, Inc.,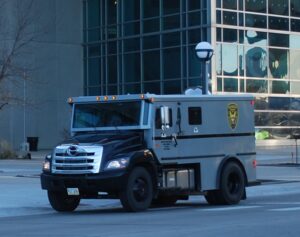 the Minneapolis Federal Reserve, and its CV team.
During this one-month pilot, Rochester prepared deposits for its customer and used handheld scanners to create a What To Expect (WTE) file that was electronically shared with the Minneapolis Federal Reserve. This was the first CV test that involved multiple bags and multiple denominations.
Rochester relied on the Federal Reserve's e-Manifest Readiness Program (ERP) to prepare for the launch of this pilot. The ERP provided Rochester with a step-by-step approach of what needed to be done prior to launching the test.
A better vision for adoption
By participating in this pilot, Rochester now has a better vision for how the company will approach CV adoption. Going through this process and understanding the areas that went well and those where improvements could be made has provided a clearer path to adoption than before.  Additionally, Rochester now is in a better position to guide the financial institutions it serves through the CV process. Through this pilot, Rochester also discovered how the data collected could streamline its own operations and enhance the services it provides.
Next steps
The company continues to think through how CV adoption works within its own operation processes and standards and is excited to explore the next step to adoption. Rochester is currently working with the Federal Reserve's CV team to schedule a pilot that would test API connections.
Rochester is a leader in adopting and implementing industry best practices. For this reason, the company continues its efforts to become CV compliant. As a member of the Federal Reserve's Cash Advisory Council, Rochester supports the work done by the Cash Visibility Subcommittee.
About Rochester: Since 1964 Rochester has specialized in providing high quality armored car services to the middle U.S. Over the years, the company's services – as well as its service area – expanded as the needs of its customers changed. Today, Rochester has more than 30 offices in Iowa, Nebraska, Minnesota, Wisconsin, North Dakota, South Dakota, and Texas. Each office offers high quality armored car services and cash management solutions.  With one of the most experienced management teams in the industry, Rochester excels at listening to the needs of our customers, creating solutions that work for them, and providing exceptional service they can count on. Simply put, Rochester is always delivering more than you expect.
About Morphis, Inc.: Morphis, Inc. is a Global Fintech Partner for Financial Institutions, Cash-in-Transit Companies and their Customers providing Cloud-based solutions featuring Route Optimization with Mobile Track and Trace. For more information on Morphis, Inc., visit: morphisinc.com