May, 2021
How Outsourcing ATM Services Reduced Risk and Improved Efficiency for Great Western Bank
Just a few years ago, Great Western Bank (GWB) was managing the preparation and processing of all its ATMs. This is a time-intensive task and a risky one for employees as well. In 2015, GWB tapped Rochester to manage the cash used for its ATM/ITMs in addition to servicing the machines. Recently, GWB expanded that even more by also outsourcing deposit pulls and processing to Rochester.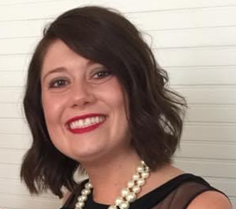 "From a security stand point, it is significantly better having an armored car handle this part of the business," said Amber Mayer, ATM/ITM Product Specialist with GWB. "It's better to not put employees in danger like that." A 2018 White Paper on ATM Best Practices, published by Lowers Risk Group, echoes that very sentiment. It states: "When at all possible the processing of currency should be done in a vaulting facility, preferably by the CIT carrier servicing the account. By having cash loads prepared within a vaulted facility, the minimum compliance standards are addressed."
The decision for GWB to outsource this aspect of cash management to Rochester Armored Car, its CIT partner in Nebraska, Iowa, South Dakota, North Dakota and Minnesota, was one that has impacted and improved how the bank operates, Mayer explained.
Reduced Risk
Mayer explained that from a security stand point the impact is immeasurable. "By having Rochester load the machines, we were no longer putting our employees at risk," she said. The bank also recognized that the switch meant the bank employees' had less interaction with the cash, which not only reduced risk, but allowed them to focus more on customer service.
The bank also discovered an interesting type of reduced risk. Outsourcing provided an extra layer of protection during the pandemic and helped reduce the risk of COVID-19 negatively impacting customer relations. During the worst of the pandemic, GWB, like many banks, was forced to close lobbies and rely more heavily on ATMs/ITMs. Mayer said the increased usage of these machines has remained steady and is a trend that she doesn't think will change anytime soon.
Improved Efficiency
As ATM/ITMs continue to be one of the stronger connections banks like GWB have with customers, Mayer and her team monitor them very closely, paying careful attention to load amount and daily withdrawal trends. "I need to be able to quickly identify where GWB needs to increase loads," she said. "I work with Rochester to stay on top of this."
Mayer explained that in many ways it's like having an extra set of eyes when it comes to cash management. She appreciates hearing Rochester's recommendations on adjusting load levels or service frequency. She also said that she and her team rely on Rochester's knowledge of ATMs and ITMs, which is in her opinion unsurpassed. "I don't know another cash vendor who can offer the same knowledge and experience," she said.
Delivering More Than You Expect
The partnership between Rochester and Great Western isn't a new one. It goes back decades and as the bank expanded its services and locations, Rochester was there to provide the services GWB needed. Today Rochester provides armored transportation and cash vault services for approximately 140 branches and more than 100 ATMs/ITMS.
According to Mayer,  Rochester has always been able to respond in critical situations when GWB needed a special delivery or assistance. "When it comes to first line maintenance, Rochester understands that our customers are impacted and acts with a sense of urgency," she said.
To Mayer, it all comes down to communication. She said having a CIT partner that is constantly communicating with her and her team is immensely helpful. From information on the impact of service due to holidays or weather conditions, the Rochester team is proactive in communication.
Part of the reason Mayer believes the partnership continues to grow and be successful is because of this approach to customer service. "As businesses, we share some of the same values, including the customer is number one," she said.  "That's how we operate and that's how Rochester operates."