Running lean is a key part of GreenState Credit Union's business model. According to Jennifer Grecian, Senior Accounting Specialist with GreenState, it is what has made decades of growth and expansion across Iowa possible. She explained that the credit union relies heavily on partners like Rochester Armored Car to help create operational efficiencies that allow this growth to continue. We are always looking for ways to make processes better and Rochester has helped us do just that, she said.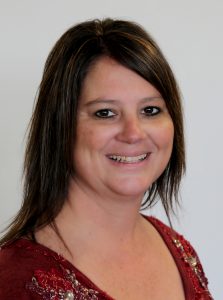 The partnership between the two began many years ago when the credit union was operating as the University of Iowa Community Credit Union. Today, Rochester services 24 branches and approximately 40 ATMs and 10 ITMs. Less than four months ago, GreenState also added Rochester's Cash Vault Services to the mix.
"Rochester has been an ongoing part of our operations," Grecian said, who has been with GreenState for 24 years. "Anytime we add a branch or ATM, it's so easy to get a hold of the Rochester team and add it to the services we already receive."
Big moves create big results
The GreenState team is always on the hunt for ways to streamline processes that enable employees to spend more time and energy on serving credit union members. Within the last two years, the credit union made some big moves that created big results with efficiency. The first was the decision to outsource ATM deposits. For years, Rochester had been handling the preparation and residuals component of GreenState's ATMs, but GreenState still handled the processing of deposits.  Moving this to Rochester's hands was always on Grecian's radar, but never made a top priority.
Then the pandemic hit. The Rochester team reminded Grecian about this service and she and her team quickly realized that outsourcing ATM deposits to Rochester was an easy and efficient way to protect the staff that was managing that. "We were thankful that the Rochester team brought that back to our attention," she said. "It was a great opportunity at the right time."
The next part of the equation was outsourcing ATM vault management. Grecian knew that having GreenState employees running its ATM vault took time away from their other duties and tasks. "I knew we wanted to eliminate this," she said. In the spring of 2021, GreenState made the move and outsourced this to Rochester and continues to experience the benefits.
Overall, she said, outsourcing cash vault management has proven to be a great efficiency for the credit union. According to Grecian, this move created a substantial savings of hours within her department not to mention the time savings created for vault tellers at the branch locations. She recognizes this is time that she and her team have been able to redirect to more important work.
But there's more. She and her team also are enjoying the flexibility that outsourcing provides."We really like the ability and flexibility to sell and order cash that isn't in full bricks," she said. She explained that the volume needed at each branch is significantly different and this has helped branches order what's needed without ending up with an abundance of cash. "Branches being able to adjust orders to get what they need, when they need it, offers a different kind of efficiency," she said. "We never have to worry that there is an excess amount of cash at any branch."
The other perks of Rochester's Cash Vault Services that Grecian appreciates, include a daily report that provides information on cash orders and usage and access to Rochester's user-friendly online web portal with robust real-time reporting features.
Not having to hold onto to unfit money is yet another benefit of outsourcing cash vault management. Grecian said it's funny because not having to hold unfit money is the one change that has been hard for the branches to make. "It is almost too good to be true for them," she said. The branches were used to selling unfit money to the ATM vault held at GreenState, which then had to be maintained until there was enough to sell back to the Federal Reserve. Now the unfit money can simply be mixed in with the money that is going back to its vault at Rochester.
Perhaps the greatest benefit of all, is the peace of mind that comes with outsourcing cash vault management, Grecian said.  At the beginning of the pandemic, GreenState, like many financial institutions, had customers withdrawing large dollars that depleted branch inventories. This resulted in branches ordering excess quantities or requiring special deliveries. "Knowing that we have access to cash sitting here locally to service members if and when needed is peace of mind," she said.
Delivering More Than You Expect
The open communication Grecian has with the Rochester team is at the core of what makes the partnership successful. She said the team is easy to work with and always quick to respond, whether she's reaching out with a question, an issue, or in need of additional support.
Grecian said GreenState is always open to hearing about additional services that Rochester offers because she knows those services have the potential to improve operations, which then creates a better experience for credit union members. "The price we pay for the services we receive from Rochester is very reasonable and always worth it," she said. "This partnership has been an absolute lifesaver for us."