May 1, 2018
Rochester Promotes Bill Shea to Vice President of Strategic Accounts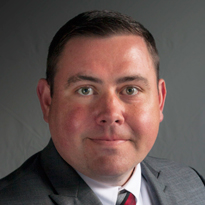 At its annual board of directors meeting, Rochester Armored Car announced the promotion of Bill Shea to vice president of strategic accounts.
In his new role, Shea is responsible for developing and nurturing key relationships with existing customers, new customers, and industry partners. He will continue to manage infrastructure systems that Rochester uses in its operations.
Over the last 15 years, Shea has held several different positions with the company. "Respect comes first in all of Bill's interactions with employees, customers, and partners," said Joseph M. Shea, president and CEO. "It's because of this that Bill is able to build strong relationships with all who have the pleasure of working with him."
Additionally, the Rochester Armored Car Board of Directors voted Shea as corporate secretary. The corporate secretary is responsible for ensuring that the board members have the proper advice and resources needed to fulfill their duties.
Delivering more than you expect
From innovative and customized armored car solutions to our high level of customer service, Rochester has been delivering more than you expect since 1964. Based out of Omaha, Nebr., Rochester has grown to 30 offices in seven states. Each office offers high-quality armored car services and solutions. The company mission statement – With honesty and integrity, to profitably provide the safe and secure transportation of valuables while giving professional and extraordinary service to the customer – is at the very core of all Rochester does. With one of the most experienced management teams in the industry, Rochester excels at listening to the special needs of our customers, creating customized solutions, and providing exceptional service they can count on. Simply put, Rochester is always delivering more than you expect.