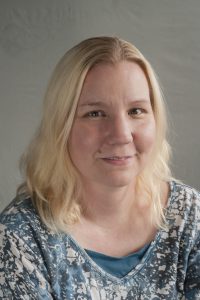 Rochester Armored Car recently announced the promotion of Crystal Harker to Cash Vault Services (CVS) Manager of Nebraska, North Dakota, and South Dakota. In addition to overseeing the Omaha CVS and Federal Reserve Depot, Harker also will be responsible for the Fargo, Lincoln, Rapid City, and Sioux Falls CVS locations. Omaha, Sioux Falls, and Fargo are Tier One locations.
Harker started with Rochester in 2008 and brought with her a great deal of knowledge about the CVS area, including Best Practices, proper procedures, cross training, and hiring. Rochester quickly tapped into this knowledge. She now manages the annual training for the company and ensures that Rochester is AML compliant. Harker also recently developed a training power point for new CVS employees.
Throughout her career at Rochester, Harker has worked closely with all of the locations she will now oversee. "She works hard to provide exceptional customer service to both our customers and the cash rooms she now manages," said Tracy Dreessen, Director of Cash Vault Services. "She is a great fit for this position and I hope we all do what we can to help her succeed in this new role."
Delivering more than you expect
From innovative and customized armored car solutions to our high level of customer service, Rochester has been delivering more than you expect since 1964. Based out of Omaha, Nebr., Rochester has grown to 30 offices in seven states. Each office offers high-quality armored car services and solutions, including cash and coin services. The company mission statement – With honesty and integrity, to profitably provide the safe and secure transportation of valuables while giving professional and extraordinary service to the customer – is at the very core of all Rochester does. With one of the most experienced management teams in the industry, Rochester excels at listening to the special needs of our customers, creating customized solutions, and providing exceptional service they can count on. Simply put, Rochester is always delivering more than you expect.