For years now, the larger banks have been realizing the benefits of outsourcing cash management to a Cash-In-Transit (CIT) or armored car carrier, while community banks were left to handle all cash management tasks internally, often with an increase in risk and operation costs. But that is changing as more community banks turn to outsourcing to reduce liabilities and improve operational efficiencies.
Within the last few years, the trend of outsourcing has been on the rise. In 2014, Mark Lowers, founder and CEO of Lowers Risk Group, explained in his article Understanding the Relationships in the Cash Industry that a need to control cost and risk are the driving forces behind this recent change. The article stated: "The CIT system serves banks, including the Federal Reserve, by providing the transportation, storage, processing, accounting, and other services that financial institutions need to ensure the right amounts of cash get to where they are needed. With the extensive geographic dispersion of branch banks and ATMs, it is no longer cost-effective for each and every bank to provide all the cash management services it needs. Today, third party businesses in the cash management system can support multiple banks, including providing a level of risk management the industry demands."
Better technology, better access
Improved technology also has played a role in more community banks adopting the option of using an armored carrier for more than just secure transportation. As the technology improves so does the opportunity for community and regional banks to tap into all of the benefits outsourcing offers. With the development of more secure systems and standardized file transmissions between armored car carriers and their banking customers, smaller banks are now in the position to take full advantage of an outsourced cash vault. Often that includes access to a secure web portal with the ability to review real-time activity, monitor inventory levels, alter orders, and access a variety of robust reporting tools.
Banks like Omaha-based American National Bank have seen firsthand how outsourcing can change day-to-day operations. Scott Logsdon, Vice President of American National Bank, said managing simple tasks like changing ATM loads is now done online through a secure web portal at the staff's convenience. The online technology provides us with up-to-date inventory totals whenever we access the secure web portal and other key information that makes us more efficient, he said.
Secure, automated ordering systems, like the one Logsdon uses, enable banks to better manage risk by setting limits for each user while maintaining a consistent system. All branches, correspondent banks, and commercial customers order from one system and one cash vault in smaller, more manageable ordering increments. This eliminates the frustration and potential for errors often associated with e-mailed and faxed orders.
More than a reduction in risk and operating costs
Banks are quickly realizing that there are more benefits to outsourcing than improved efficiency, reduced risk, and lowered operational costs. Once the logistics of cash management is eliminated, the bank is once again able to focus on its customers. Often chosen by customers for the promise of personalized service, this is especially key for regional and community banks.
To maximize the benefits of outsourcing, banks should verify that the armored car carrier it partners with is able to deliver the following services as part of its cash vault management:
secure currency and coin storage,
cash order preparation and deposit verification,
inventory management,
and access to secure web portal in addition to any file transmissions that may be put in place.
Choosing the right partner
Selecting the right armored car carrier is critical to the success of outsourcing cash vault management. Here are a few questions to ask during the selection process.
What experience does the staff have in cash vault management services?
How is the company's financial stability?
How has the company adopted and implemented industry best practices?
Does the company carry cash management insurance?
How often are audits performed? Are they strictly internal or is a third-party auditor used?
Does the company use a reliable cash management and logistics system such as NamSys Currency Controller®?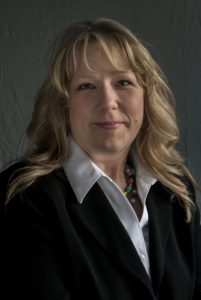 Tracy Dreessen is the Manager of Customer Service & Sales Coordinator at Rochester Armored Car. Contact Dreessen today for a FREE guide on Outsourcing Cash Management Services by calling (402) 952-4087. For more information on the services Rochester provides, visit RochesterArmoredCar.com
Nebraska Banker magazine published this article in the November/December, 2017 issue.