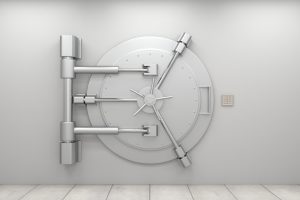 As banks and credit unions reevaluate how to move forward, the trend of outsourcing cash vault management continues.
In 2014, Mark Lowers, founder and CEO of Lowers Risk Group, explained in his article Understanding the Relationships in the Cash Industry that a need to control cost and risk are the driving forces behind this change. The article stated: "The CIT (Cash-In-Transit) system serves banks, including the Federal Reserve, by providing the transportation, storage, processing, accounting, and other services that financial institutions need to ensure the right amounts of cash get to where they are needed. With the extensive geographic dispersion of branch banks and ATMs, it is no longer cost-effective for each and every bank to provide all the cash management services it needs. Today, third party businesses in the cash management system can support multiple banks, including providing a level of risk management the industry demands."
Better technology, better access
Improved technology also has played a role in more banks adopting the option of using an armored carrier for more than just secure transportation. As the technology improves so does the opportunity for community and regional banks to tap into all of the benefits outsourcing offers.  With the development of more secure systems and standardized file transmissions between CIT carriers and their banking customers, smaller banks are now in the position to take full advantage of an outsourced cash vault. Often that includes access to a secure web portal with the ability to review real-time activity, monitor inventory levels, alter orders, and access a variety of robust reporting tools.
Outsourcing can change day-to-day operations for the better. Managing simple tasks like changing ATM loads is done online through a secure web portal at the staff's convenience. Secure, automated ordering systems enable banks to better manage risk by setting limits for each user while maintaining a consistent system. All branches, correspondent banks, and commercial customers order from one system and one cash vault in smaller, more manageable ordering increments. This eliminates the frustration and potential for errors often associated with e-mailed and faxed orders.
More than a reduction in risk and operating costs
Banks are quickly realizing that there are more benefits to outsourcing than improved efficiency, reduced risk, and lowered operational costs. Once the logistics of cash management is eliminated, the bank is once again able to focus on its customers. Often chosen by customers for the promise of personalized service, this is especially key for regional and community banks.